The Best Moving Companies NYC
Bennett Movers is one of the best moving companies NYC. Our team has over 25 years of experience in packing, moving, storage and eviction services, and serves individuals and businesses throughout counties in New York and northern New Jersey.
Another reason why Bennett Movers is one of the best moving companies in New York City is because of their highly competitive and affordable rates for all customers. In fact, Bennett Movers is referred to as the New York flat rate movers because they are one of the only moving companies in New York and northern New Jersey that offer flat rates as well as hourly rates for their various moving services—and for ANY type of move!
So, regardless of whether you are an individual, a landlord or a property management company, if you are looking for a trustworthy team of New York movers, then calling Bennett Movers is the right move!
A Commercial Moving Company You Can Trust
Regardless of whether customers are individual landlords or a large property management company, Bennett Movers is the best choice for commercial movers in NY. Through the years, we have helped various property owners and businesses with moving, storage, and eviction services.
We specialize in working with:
Landlords

Commercial property owners

Real estate and bank-owned properties

Property management companies
We offer help with packing, moving, storage and eviction for any property—no matter how large or small. We are equipped with a team of trustworthy New York movers to get the job done.
Furthermore, Bennett Movers has been customers' go-to for a moving company in New York for years. We serves the following communities and neighborhoods:
Northern New Jersey

Westchester County

Nassau County

New York County

Bronx County

Queens County

Richmond County (Staten Island)

Kings County (Brooklyn)
If you were to ask your friends, family or colleagues whom they recommend for a moving company in New York, we are confident they will say Bennett Movers!
A Reliable and Affordable Commercial Moving Company
Bennett Movers specializes in eviction services, and is experienced in working with individuals, property owners, landlords, real estate and also property management companies. Bennett Movers also specializes in studios, apartments, single- and multi-family residential homes, housing complexes and commercial properties. No job is too big or too small for Bennett Movers!
Here are just some of the services provided by Bennett Movers:
Packing and moving (commercial properties, residential properties, and apartments)

Eviction moving services

30-day storage services
One of the primary reasons for evicting a tenant is a tenant's failure to pay rent. This is why Bennett Movers understands that most property owners and landlords that are dealing with evicting tenants are often under financial constraints.
The eviction process in New York and New Jersey involves an in-depth process and a lot of paperwork, and also dealing with the county sheriff's office. Most landlords and property owners dread dealing with the eviction process because it is challenging, costly, and overwhelming. However, hiring the best commercial moving company in NY is the best way to ensure that you get the help you need.
Call our team today for a free estimate for your commercial property!
The Best Commercial Moving Company NY is Only a Phone Call Away
If you are a property owner, landlord, or a member of a property management company located in the New York or northern New Jersey areas, and you need help moving to a new property or location, or if you need help navigating the eviction process, then count on us.
Moving or eviction can be frustrating and challenging. Bennett Movers "shows up" in more ways than one. Not only are we trusted to show up to any moving job, we also step up to serve our customers in the best ways possible, including offer affordable rates.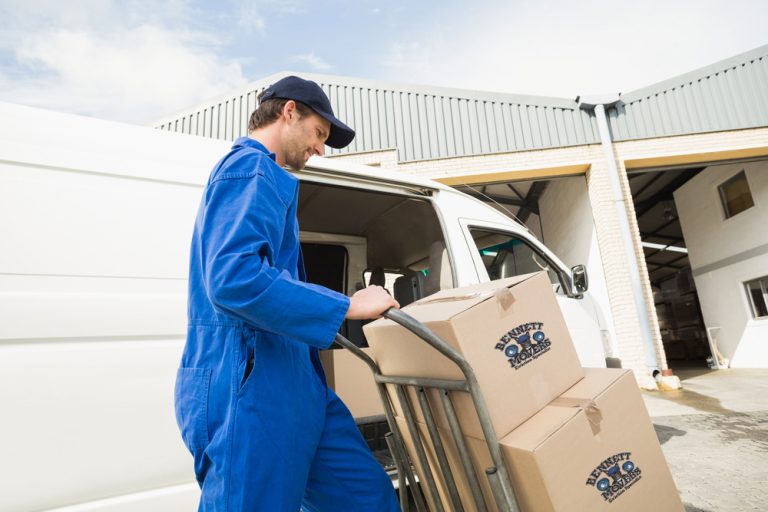 Furthermore, we have experience in dealing with the eviction process in New York as well as New Jersey. The eviction help team can advise property owners and landlords on the best course of action to ensure a smooth eviction process and also help provide and prepare the necessary paperwork needed to legally evict a tenant. Regardless of a customer's needs, Bennett Movers is there from day one.
We offer flat rate moving services, hourly rates for moving services, and doesn't require upfront deposits. If you are looking for moving or eviction help in New York or New Jersey, then call us. Calling Bennett Movers for an estimate will cost you nothing except making a phone call and two minutes of your time. By calling the team of New York flat rate movers, you have nothing to lose.
Call our team today for a FREE estimate, and to learn more about our moving assistance and eviction services.