Queens Moving Company
In Queens, moving company Bennett Movers understands the complications that come with evicting tenants. Evicting a tenant can be a difficult decision for any property owner or landlord. Not only does evicting a tenant often involve intense emotions and reactions from tenants, it is also incredibly stressful for property owners and landlords.
The eviction process in the state of New York can be a challenge, particularly for inexperienced property owners and landlords. Additionally, many property owners and landlords are often dealing with serious financial constraints due to eviction.
However, Bennett Movers can help with the moving and eviction process. In fact, Bennett Movers is known for being one of the most reputable NY eviction companies. Bennett Movers serves various counties and neighborhoods throughout the state of New York and northern New Jersey, including Queens County.
Bennett Movers is available to help property owners and landlords of residential properties, commercial properties, and even bank-owned properties with packing, moving, storage and eviction services in Queens County. Our team provides customers with the required eviction notice template for tenants, the required paperwork to file with the county sheriff's office, and even make appointments with the sheriff's office to proceed with the eviction process legally.
Bennett Movers is your team of eviction movers in Queens that you can count on.
Where Can I Find Eviction Movers in Queens?
As eviction movers in Queens, Bennett Movers operates out of our storage and relocation facility located in the middle of Hempstead, a small town just outside of New York City. From this nexus, our moving team can reach a wide net, covering all five boroughs and the northern counties of New Jersey. Our proximity to all these areas has not only allowed us to truly excel in providing our services for anyone in the region, but we've gained eviction experience in a variety of places, as well.
How to Evict a Tenant in Queens
The State of New York has enacted laws protecting both property owners and tenants. Property owners have rights to utilize their own properties as they see fit, and tenants have a right to seek shelter. As a result, property owners and landlords must follow a legal process in order to evict a tenant. Property owners and landlords have the right to evict a tenant with or without a cause; however, regardless of whether a lease or rental agreement is on a month-to-month or annual basis.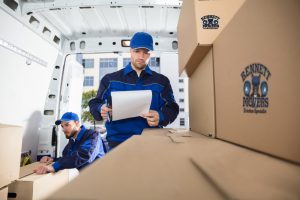 Property owners and landlords must provide a 30-day advanced eviction notice. If a property owner or landlord has an annual rental agreement in place with tenants, then the landlord must wait until the lease expires before he or she can legally evict a tenant. A written 30-day advanced eviction notice is also required in these cases. This is in accordance with New York state laws.
If you have questions regarding the eviction process in Queens County, then count on us for the answers and advice you need. With over 25 years of experience serving Queens County, our team is experienced in dealing with the eviction process and we can help customers with their moving and eviction needs.
We specialize in Queens evictions—helping with organizing and preparing paperwork to making appointments with the county sheriff, and even arranging for storage services for tenants' belongings.
Eviction Movers in Queens
If you are a landlord, property owner or if you work for a property management company, and your tenant has breached a lease agreement, then it is time to consider eviction. Your first phone call should be to Bennett Movers for eviction service in Queens.
Our team is equipped to deal with the eviction process in less time, and less frustration than if property owners and landlords tried to tackle it on their own.
We can help with the following jobs and properties: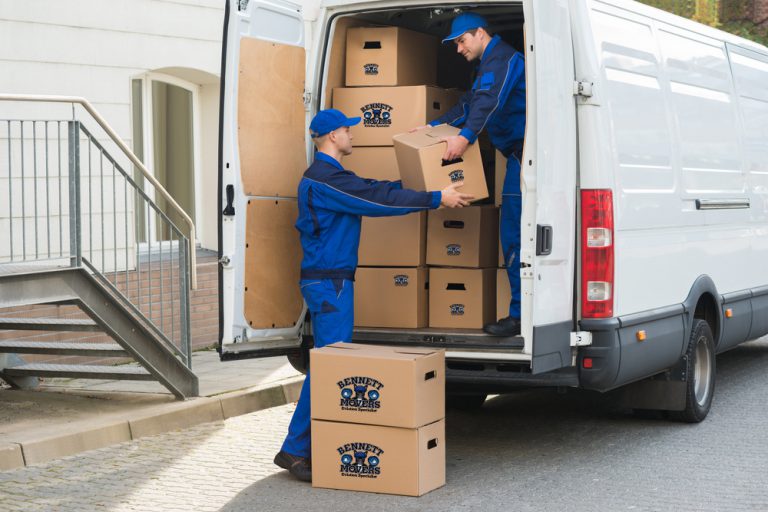 Single – and/ or multi-family residential properties

Apartment or housing complexes

Property management companies

Real estate companies

Commercial property space (including offices and warehouses)

Bank-owned properties
We offer a number of services, which include packing, moving, arranging storage and also eviction in Queens County.
A Queens Moving Company You Can Count On
Bennett Movers has been working with different customers and property sizes in the Queens area for decades. No job or property is too big or too small for us!
We also offers affordable and competitive rates. We offer hourly and flat fee moving rates that fit any needs and budget. We also understand that many property owners and landlords that are forced to evict a tenant are also facing financial constraints due to back-owed rent or other expenses. Therefore, Bennett Movers doesn't require upfront deposits. We provide free estimates for any moving job—anytime, anywhere.
If you are ready to begin the eviction process for your property in Queens County, then call the team at Bennett Movers today. We will help you with the eviction process from start to finish. We will guide you through the entire eviction process—by providing you with the necessary eviction notice template to hand off to tenants, the paperwork needed for the county sheriff's office, and even make arrangements for packing and moving tenants' items and belongings. With us by your side, you never have to go through the eviction process alone.
Call our team today to for more information on pricing and to request a free quote.