Pricing For New York Evictions & Services
Our Prices for New York evictions include 30 days storage and supplies. If furnished, the minimum eviction service cost can range from anywhere between $499 – $2500
Prices are based on a 26 foot moving truck (the largest available).
If you are looking for eviction movers, or some guidance on how to evict a tenant, then you have come to the right place.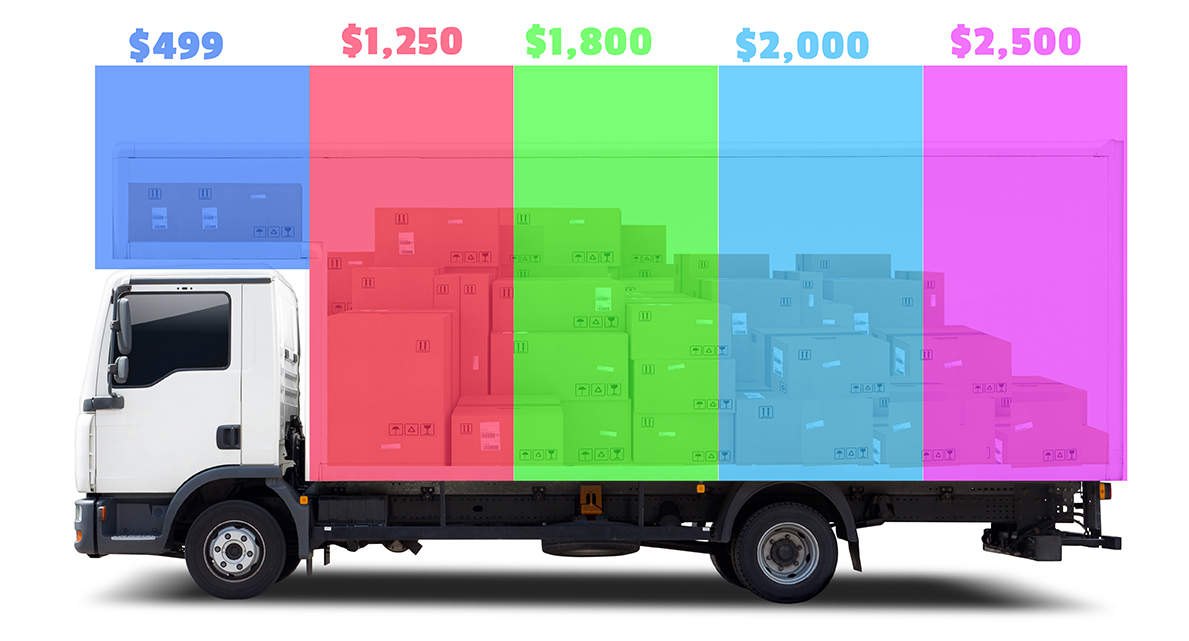 NO STANDBY FEES
*For new clients
Unlimited Boxes and Supplies
Payment is due on the eviction day with a credit card, bank check, or cash.
Call us if you have any questions or concerns.
*Prices can vary for commercial evictions and extreme hoarder situations.
How Much Does A Moving Company Cost?
While the cost of hiring a moving company will vary depending on many factors, most companies offer pricing based on the number of services required, how far the moving truck must travel, and the size of the move. Houses are typically more expensive to move than an apartment, and the further away your end destination is, the higher the cost. Some companies will charge per square foot, many will price based on flat rates, and some, like Bennett Movers, determine the price based on how much space is taken up inside the largest available moving truck (26 feet).
Who is Bennett Movers?
The Bennett Movers team has over 25 years of experience in providing fast eviction services. Bennett Movers is also fully licensed, insured, and equipped to pack and move large and small properties. No job is too big or too small for Bennett Movers!
Bennett Movers specializes in the following services:
Eviction moving services—filing eviction paperwork with the county sheriff

Providing eviction documents needed by landlords and property owners

Packing and moving (commercial properties, residential properties, and apartments)

Arranging 30-day storage
If you are a landlord, a property owner, or a manager and you have decided that it is time to begin the eviction process, call Bennett Movers for local moving help as well as eviction services and advice.
Who Are Bennett Movers' Customers?
Bennett Movers is the top choice for moving services in NYC for a good reason. Bennett Movers has helped thousands of customers through the years with packing and moving, the eviction process, and storage services. Bennett Movers is known as the best team of eviction movers NY and northern NJ residents can trust.
Bennett Movers specializes in working with:
Residential landlords or property owners

Commercial landlords or property owners

Real estate and bank-owned properties

Property management companies
Bennett Movers has worked with landlords, property owners and managers, and real estate companies with small apartments and studios, single-family and multi-family homes, commercial properties and even bank-owned properties.
Bennett Movers is the moving services team you can count on.
The Best Local Movers for Fast Eviction Services
Bennett Movers offers dependable moving services NYC. Bennett Movers has been serving communities throughout the state of New York and northern New Jersey for years.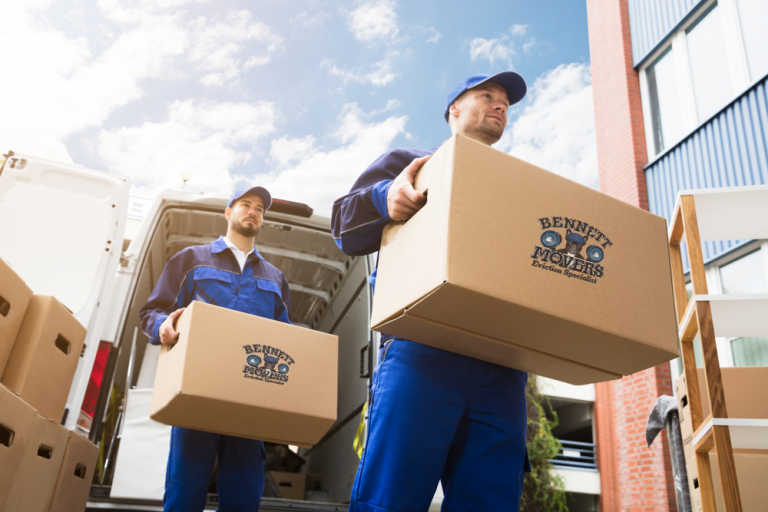 Bennett Movers provides eviction moving & storage services to the following communities and neighborhoods:

Northern New Jersey

Westchester County

Nassau County

New York County

Bronx County

Queens County

Richmond County (Staten Island)

Kings County (Brooklyn)
A Trusted Team of Eviction Movers is Only a Phone Call Away
If you are a property owner, landlord, or a member of a property management company, and you want to learn more about our services or how to evict someone legally in the state of New York, we can help.
Bennett Movers is experienced in dealing with the eviction process as well as New York State laws. We have been advising property owners and landlords on the eviction process for years, and we can help you, too. Contact us if you're a NY landlord; tenant law, eviction–whatever you have a question about, we're ready to help.
The team at Bennett Movers is available to help begin the documentation necessary to evict a tenant by providing the necessary paperwork and filing it with the county sheriff. Our team is also prepared to help pack and move a tenant's belongings once the eviction has been approved. Bennett Movers has stood by your side from day one.
Call our team today to learn about our pricing details and request a free quote.